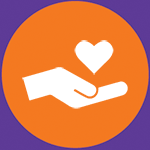 DONATE TODAY
Join a powerful community of supporters who are helping tackle Spinal Muscular Atrophy at its very core.
Our community relies on our service to be informed about best practice for SMA today, as well as being a resource hub for specific SMA related material to raise awareness, educate, and support those wanting SMA information.
By donating, you can help support our SMA community and improve care for those living with SMA here in Australia. In doing so it ensures our community will have the best access to treatment, care and resources.
Your donation can be made in any of the following ways:
Monetary: Once off or casual
Monetary: Regularly – monthly, quarterly, yearly – we are flexible and happy to work with what suits you
By hosting an event (morning tea, free dress day, etc.)
Online Fundraising Campaign through Facebook
External Online Fundraising – Everyday Hero (through a fun run or similar event)